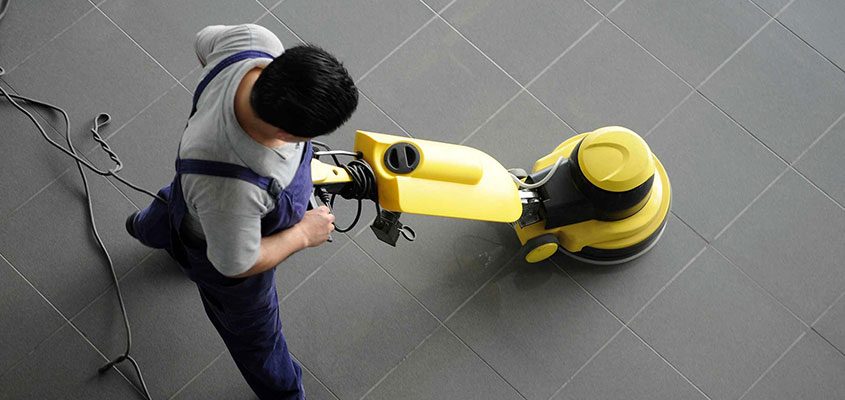 Building Cleaning in Melbourne
CFM Facilities is proud to provide customers across Melbourne with a variety of professional cleaning services, ranging from restaurant cleaning through to after builders cleaning. Experienced with cleaning commercial, industrial and corporate properties, our top priority is to make your space look as clean, presentable and impressive as it possibly can. Boasting a team of cleaning professionals, we aim to deliver a level of care that goes above and beyond.
Able to assist with factory and industrial cleaning, events cleaning, car park cleaning, carpet cleaning and much more, there isn't a job that we can't take on. We're also proud to offer assistance with after building cleaning in Melbourne and surrounds. Our builders cleaning services in Melbourne can help you to maintain a clean, safe and impressive building to ensure satisfied customers, productive workers and a safe working environment.
Our Final Builders Clean & Construction Cleaning Services
Many construction and renovation projects generate a large amount of dust and debris, with builders cleaning in Melbourne needed to clean it up. If cleaning isn't carried out promptly, this can affect the aesthetic look of a building as well as create safety hazards for workers and people in the general vicinity. Fortunately, the team at CFM Facilities offer professional building cleaning in Melbourne performed by after builders cleaning professionals. We're fully capable of removing residual debris from commercial properties, helping to ensure a cleaner working environment that boosts the performance and productivity of your workers.
Our highly experienced professional builders clean specialists use the most effective techniques to deliver a comprehensive clean and get rid of all obstructions, ensuring that the building meets all required safety standards. Our high level of workmanship and attention to detail is second to none, enabling us to provide superior building cleaning in Melbourne on a consistent basis. You can trust us to meet your needs completely when it comes to carrying out your final builders clean.
Thorough cleans of buildings, construction sites and industrial properties are important for many different reasons. Beyond impacting on how your property looks, our after builders cleaning services will ensure a safe environment that's free from bacteria and toxins that could cause illness. Our building cleaning services in Melbourne are an excellent choice for small work sites right through to large factories.
How We Can Help
CFM Facilities has a team of specialists who are highly skilled in removing excess dust and debris to ensure your property looks and feels great. Our building cleaning in Melbourne can encompass the following tasks and more:
Cleaning of windows, window sills and ledges
Cleaning of walls and ceilings
Cleaning of floors, including carpets and tiles
Cleaning of toilets, sinks and other bathroom surfaces
Cleaning of door frames, switches, sockets and more
Our after builders cleaning in Melbourne is also affordably priced without compromising on quality. Whether you need pieces of concrete taken away or you want dust cleaned out to avoid respiratory illnesses, our professional builders clean team can provide the assistance you need.
At CFM Facilities, we know that it's crucial to have a workspace that's both safe and healthy. To achieve this, we use the best equipment for the job when it comes to builders cleaning in Melbourne. We also provide efficient solutions that help to minimise disruption to your daily operations caused by our after builders cleaning services.
Contact Our After Builders Cleaning Specialists Today
When you need building cleaning in Melbourne, you can rely on the builders cleaning services provided by CFM Facilities. We can customise all of our cleaning services to suit the needs of our clients, meaning we can clean your building in a way that delivers the best possible outcome. After assessing your property's condition, our after builders cleaning team will come up with the most effective solution. We'll then deliver a convenient, efficient and professional clean that meets all your needs.
We combine quality cleaning services with affordable prices and are renowned for the high level of care we take when completing each job. Treating every single customer as important as the last, our building cleaning Melbourne services are ideal for various types of clients. We can also assist with additional services, so whether you're in need of industrial cleaning in Geelong, commercial cleaning in Werribee or office cleaning in Dandenong, simply get in touch with us.
For more information on our after builders cleaning services in Melbourne, call our trusted team today on 0403 317 440 or send us an email. We will be more than happy to provide accurate quotes and answer all your questions. We can also discuss which builders cleaning services you might require for your specific property.