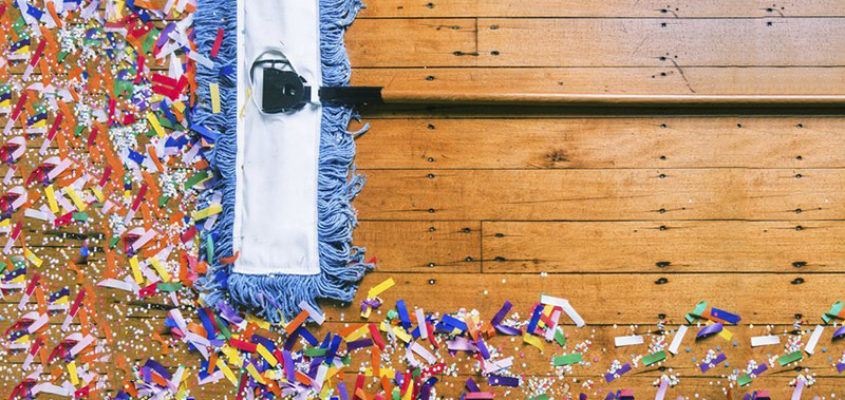 Event Cleaning Services in Melbourne
CFM Facilities is proud to be home to a team of professionally trained and experienced cleaners who are able to assist with a variety of different projects. As a leading provider of cleaning services in Melbourne, we are the go-to choice for industrial, corporate, commercial and hospitality clients alike. From factory cleaning in Melbourne through to restaurant cleaning, event cleaning services and more, our trusted commercial cleaning contractors in Melbourne are experts at what they do and continue to be the number one choice for clients located right across Victoria.
Our cleaning services are as impressive as they are extensive, and as part of our offering to our customers, we can proudly provide professional events cleaning Melbourne wide. With years of experience with a number of events and access to the latest equipment and techniques, CFM Facilities is the best choice when you require event cleaning services in Melbourne.
Our Events Cleaning Services
Putting together an event can be overwhelming at the best of times. At CFM Facilities, we understand the need for an event to be remarkable, professional and presentable in order to keep guests happy. The last thing you want for your important event is a messy and untidy environment that fails to impress potential clients or important guests. Fortunately, our team can provide professional assistance with our comprehensive event cleaning services.
An unimpressive event that doesn't look its best can negatively impact on the atmosphere of the event, affecting the experience your guests have and how enjoyable the event is for both you and them. It can also cause a number of health hazards, result in unexpected accidents or lead to annoying and inconvenient hassles. At CFM Facilities, we offer events cleaning in Melbourne to make sure your event is up to scratch when it comes to safety, cleanliness, atmosphere and professionalism.
Whether it's a networking event, a conference or a corporate work party and award night, our highly trained and experienced team of cleaners can get the job done and help to ensure an event that won't soon be forgotten. At CFM Facilities, we're proud to deliver affordable and competitive event cleaning services in Melbourne that don't compromise on quality. Our focus is always on the client, and we take great pride and satisfaction in seeing how impressed our clients are by our handiwork.
Our team has familiarity with the latest equipment and techniques, ensuring that we're getting the job done right to the highest standards. Our events cleaning Melbourne services can also accommodate the smallest of jobs right through to the largest.
At CFM Facilities, we additionally offer a range of other useful cleaning services as well as event cleaning. In addition to making sure your event is looking as presentable, clean and inviting as possible for you and your guests, we can also assist with car park cleaning in Melbourne, office cleaning in Dandenong and beyond, general cleaning for industrial sites, and more.
Customised Cleaning Services
CFM Facilities has proudly developed a reputation for maintaining the highest standards of workmanship and excellence in customer service over our many years of experience. We're renowned for having a team of cleaners who are as dedicated as they are highly trained. As experts in the cleaning industry, we're dedicated to combining quality with professionalism to ensure events cleaning in Melbourne that's both effective and satisfying.
We understand that every single event is unique and may need tailored services. Fortunately, CFM Facilities can assist with event cleaning services in Melbourne that successfully fulfil all of your specific requirements and meet your preferences.
Whether you need carpet cleaning, table cleaning or general cleaning of all surfaces, you can rely on our dedicated team to meet your needs and exceed your expectations. We'll thoroughly assess your event, ensure the most effective outcome, and make sure we're providing the best event cleaning services possible.
Request a Quote from Us Today
When you're in need of professional events cleaning in Melbourne, call on the experts at CFM Facilities. We provide our event cleaning services to clients located in the Melbourne metropolitan area and beyond, including Werribee, Geelong and other suburbs across Victoria. With a wealth of experience in the cleaning industry and a portfolio of successful event projects we've assisted with in the past, CFM Facilities is a cleaning provider that you can rely on for your event.
Get in touch with us today to learn more, get a quote or make a booking for our event cleaning services in Melbourne. Call us on 0403 317 440, or email us and one of our friendly staff members will be in touch soon to discuss your specific event cleaning needs.