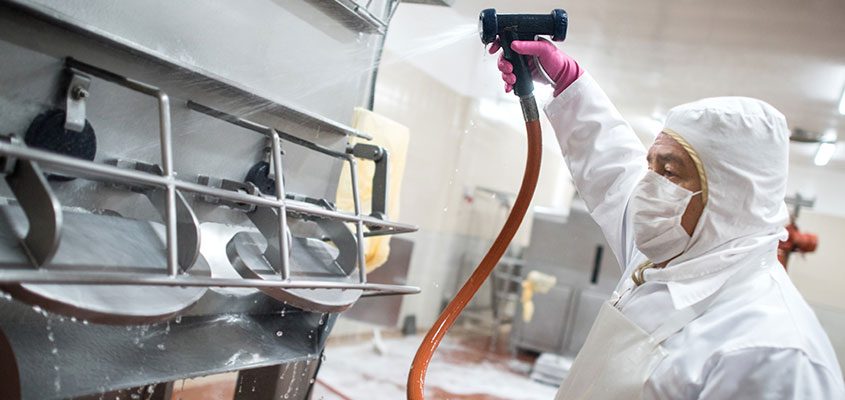 Restaurant Cleaning Services in Melbourne
CFM Facilities is a leading choice when it comes to Melbourne providers of cleaning services and solutions. With a team of cleaning experts, the best equipment for the job, and a passion to satisfy our customers and deliver the best outcomes, CFM Facilities is proud to be the go-to choice for corporate workplace cleaning, restaurant cleaning and more.
Our promise is to always provide professional cleaning services that are as rewarding as they are impressive. With a focus on implementing effective solutions and using quality equipment, our team of experts have established an extensive portfolio of clients and successful projects. When you need commercial cleaning contractors in Melbourne you can trust, there's no better choice.
As part of our services, we offer cleaning solutions for a wide range of projects and property types. From factories to car parks, there isn't a cleaning job that we can't take on. As an extension of this, we also offer a wide range of restaurant cleaning services in Melbourne to have your cafe or restaurant looking as impressive and presentable as possible.
Restaurants are required to maintain high standards of cleanliness and hygiene, but it can be almost impossible to undertake the required cleaning tasks yourself without assistance from a restaurant cleaning business. There are so many other things you need to be doing, such as preparing food and serving patrons. Fortunately, the specialists at CFM Facilities can provide commercial restaurant cleaning services Melbourne wide.
Whether you need thorough cleaning of cooking equipment and removal of residual food particles from surfaces or you want tables and cutlery properly organised, we have you covered. Our restaurant cleaning services in Melbourne are guaranteed to leave your restaurant looking fresh and pristine, helping you to impress new and returning customers alike.
The Importance of Restaurant Cleaning
You should never underestimate the importance of keeping your restaurant clean with restaurant kitchen cleaning services. Customers expect an organised and hygienic environment when it comes to food preparation and service. A dirty and unkempt restaurant will compel them to look elsewhere for their eatery needs, which will cause you to lose potential business and miss out on potential revenue.
A professionally cleaned and maintained restaurant will ensure that your business looks and operates as best as it can. From guaranteeing customers through to providing a better working environment for your employees, CFM Facilities is a restaurant cleaning business that can help your restaurant reach its full potential in terms of hygiene, cleanliness, sophistication and professionalism. Our commercial restaurant cleaning will help your workers perform better in a safer environment, encourage your customers to have a better restaurant experience, and ensure that your equipment and services are operating as they should be.
In addition, restaurants that are not regularly cleaned can violate health standards. Bacteria and other harmful elements can propagate, contaminating food products and creating an environment where health issues can emerge. Fortunately, restaurant kitchen cleaning services from our restaurant cleaning business can help your restaurant avoid these unnecessary complications and future hassles.
Book Our Services Today
CFM Facilities is proud to be professional and passionate in every service we provide, including commercial restaurant cleaning. We treat each and every clean as important as the last, and we pride ourselves on achieving incredible outcomes for our clients. With a wide range of services on offer, from industrial cleaning in Melbourne and events cleaning in Melbourne through to pressure cleaning in Melbourne, we're confident that we'll be able to assist in satisfying your needs.
As different restaurants will require different needs, we make it our mission to tailor our restaurant kitchen cleaning services to each specific project. As a result, we'll clean your restaurant in a way that aligns with your desires and achieves the best outcome. Our highly trained and experienced team with assess your property and determine what will work best. We'll then provide restaurant cleaning services that are efficient and effective.
Experience the benefits and the difference a professional clean can make with CFM Facilities. Call us on 0403 317 440, or send us an email and one of our enthusiastic and experienced workers will be able to assist you. Our staff will be happy to provide you with an accurate quote for our restaurant cleaning. We can also speak further about how our restaurant cleaning business can help you and what services you might need for your particular restaurant or café.