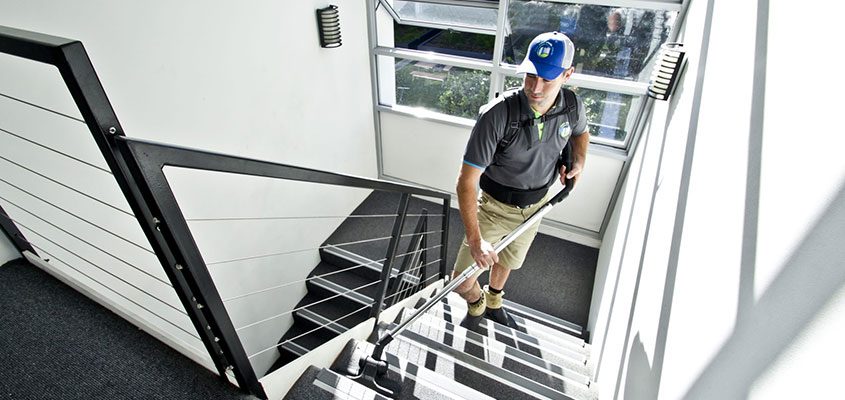 Office Cleaning in Melbourne CBD & Beyond
CFM Facilities is a top choice when it comes to cleaning services and effective solutions. Specialising in various property types, we've established a portfolio of loyal clients, satisfied customers and impressive projects. With a focus on quality and excellent customer service, we're renowned for delivering superior results and cleaning outcomes that are second to none.
From office cleaning in Melbourne through to factory cleaning, our services cover a wide range of areas. With years of experience and a passion to satisfy our customer, our team of cleaning experts are as professional as they are thorough. Always working with the best equipment and using the most effective cleaning techniques, we concentrate on the specified requirements of our customer to ensure we achieve the outcome you're hoping for.
As part of our services, CFM Facilities can provide you with quality commercial office cleaning services Melbourne wide and beyond. Important for every office, CFM Facilities works towards creating the cleanest workspace environment for your clients as well as your workers. Our cleaning services in Melbourne are a leading choice for various corporate clients, and we possess solid experience delivering excellent results for offices of all sizes.
Why Office Cleaning in Melbourne is Essential
Office workplace environments need to maintain high levels of cleanliness and organisation if they wish to succeed in an increasingly competitive marketplace. Prospective clients will just look elsewhere for their needs if they view your workplace as disorganised and unkempt. Fortunately, the experts at CFM Facilities are proud to offer professional office cleaning services Melbourne wide.
Whether you need your interior carpets comprehensively cleaned or you want to pressure clean your exterior driveways, we have you covered with our commercial office cleaning in Melbourne. You can rely on our commercial office cleaning services to get the job done right the first time without complications. We'll ensure that your office doesn't just look good, but is also operating at its very best. A cleaner office can help to promote better performance and productivity, maintain the health of your workers, and keep your space looking presentable for any visitors and clients to your office.
Effective Techniques & Superior Results
At CFM Facilities, our specialists are renowned for using cutting-edge cleaning equipment and highly effective cleaning methodologies to deliver superior results. Our office cleaning services in Melbourne can help your office reach the aesthetic and functional standards you expect, ensuring it will provide the best first impression for clients.
We've developed a reputation for our unmatched workmanship and customer service when it comes to office cleaning in Melbourne CBD and beyond. Our specialists work closely with you to understand your specific operational requirements, allowing us to formulate tailored solutions that leave you completely satisfied. We also ensure that our commercial office cleaning services in Melbourne are competitively priced without compromising on quality.
As we understand that every office can require different services and have unique requirements, we make sure to tailor all of our services to directly suit the needs of our clients. Whether your office is small or large, our highly trained and experienced team can be trusted to successfully complete the job. Working alongside you and your specified requirements, we strive to achieve the very best results when it comes to commercial office cleaning in Melbourne.
Learn More Today
If you need assistance with office cleaning in Melbourne, call on the team at CFM Facilities. Plus in addition to commercial office cleaning in Melbourne, we also offer a range of additional services. From professional carpet cleaning through to car park services and more, CFM Facilities is your best bet for a cleaning provider that offers comprehensive services at a professional and efficient level. We're also home to a team of cleaning professionals that are passionate, enthusiastic and extremely dedicated to their craft.
CFM Facilities is proud to be a leading provider of professional office cleaning services in Melbourne. We can provide assistance for clients located throughout Melbourne and beyond, covering many suburbs across Victoria. Whether you're searching for office cleaning in Geelong, car park cleaning in Melbourne or building cleaning in Melbourne, we're sure you'll be impressed with the level of service and care that we provide.
Contact us today to learn more about our office cleaning in Melbourne CBD and beyond. We will assess your property, identify the best solution, and work alongside you to achieve your desired outcome. Call us on 0403 317 440, or send us an email and one of our experienced staff will be able to assist with your enquiry.